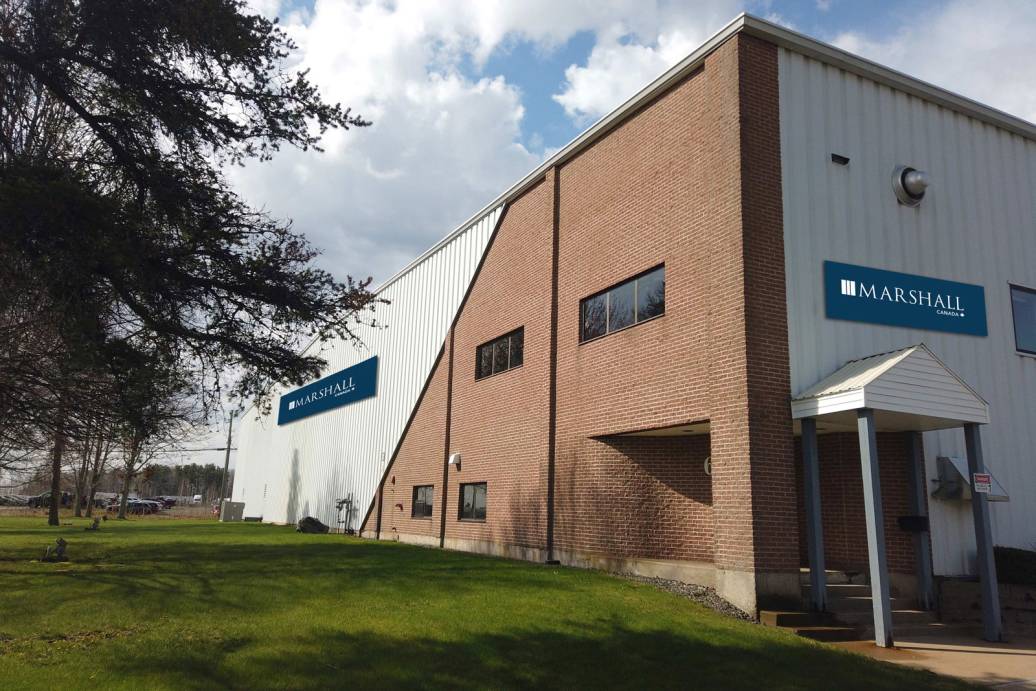 Marshall Aerospace Canada Coming to New Brunswick
Brunswick Brokers Limited is pleased to have partnered with our client, world class aerospace and defense manufacturer Marshall Canada, in its expansion into New Brunswick, securing a long-term lease for a land systems production and integration facility at 66 English Drive in Moncton.
Marshall Canada is part of Marshall Aerospace and Defense, which is one of the United Kingdom's largest privately owned defense businesses. The company employs more than 1,600 people through its operations in the U.K., northern Europe, North America and the United Arab Emirates.
We have been working with Marshall Canada for some time now to source a facility that would work for Marshall today and in the years to come. Marshall's new home in Moncton will create in the short term up to 65 skilled jobs with direct and indirect jobs nearing 500 as growth targets are achieved.
We were pleased, on behalf of Marshall Canada, to work with the team at PRO Real Estate Investment Trust (PROREIT), owners of 66 English Drive, to put a long-term agreement in place that will allow production to begin in early 2023 with room for expansion in future. Work is well underway to begin fit-up work in April. Recruitment for the core production team is expected to begin later in 2022 with a view to commissioning the facility early in 2023.
Troy Nesbitt and Paul Moore represented Marshall Aerospace Canada in the transaction.  We would like to take this opportunity to welcome Marshall to their new home in New Brunswick!
Looking to lease or buy in Atlantic Canada? Contact one of our advisors to learn more about how we can help.