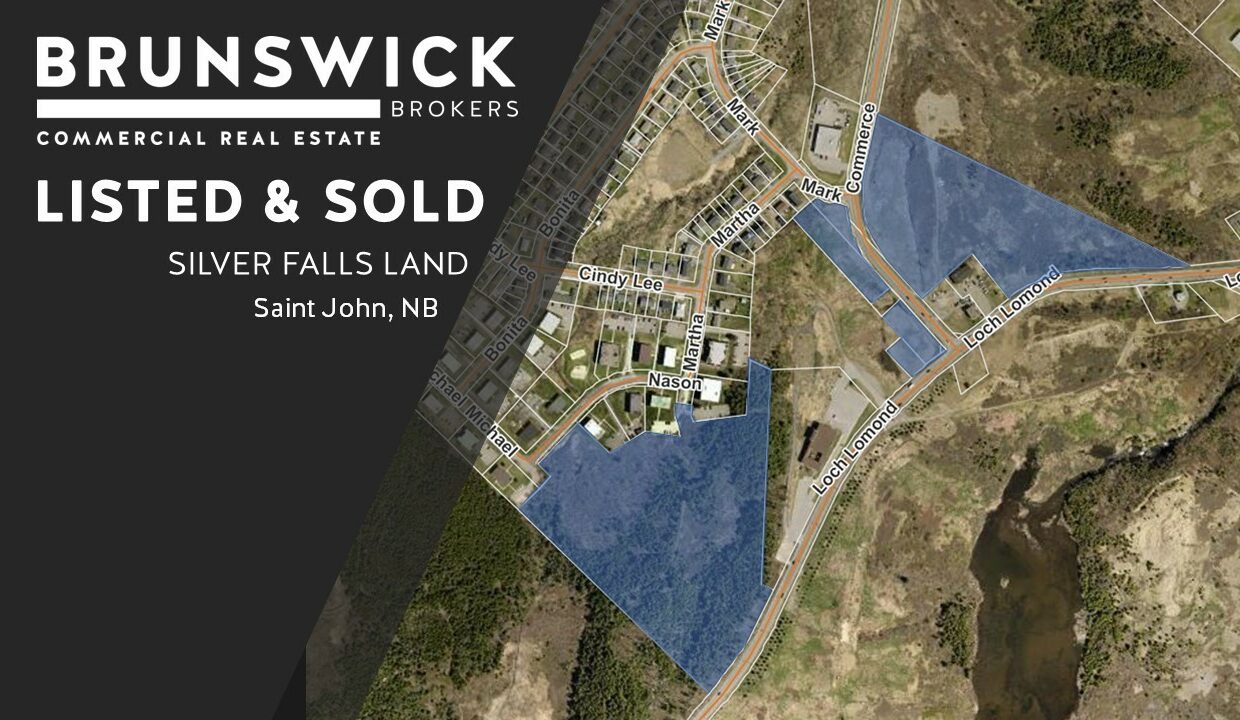 PORTION OF SILVER FALLS LAND SELLS
Brunswick Brokers is very happy to announce that they were instrumental in securing a buyer for a 16.56 acre parcel of land off Nason Road in the Silver Falls area of Saint John. The land is currently zoned Future Development and is adjacent to an established multi-unit residential development including Michael Crescent and Martha Drive. This area is popular with renters due to its proximity to retail, restaurants and services. The Land which was owned by the Silver Falls Park Development Company Limited was sold by the estate of the late Harold and Ruth McNamara and purchased by local developers.
This is the second parcel that Brunswick Brokers has sold for this vendor. In October of last year, another company purchased a 12.5+ acre parcel of land located near the corner of Commerce Drive and Loch Lomond Road in Saint John, NB. That property is zoned Business Park and the buyers of that land announced plans for a commercial development.
Stephanie Turner of Brunswick Brokers represented Silver Falls Park Development Company Limited and Troy Nesbitt, also of Brunswick Brokers, represented the buyers.
Are you in the market for Commercial REAL ESTATE? SIGN UP TO GET OUR MONTHLY LISTING REPORT EMAILED DIRECTLY TO YOU.