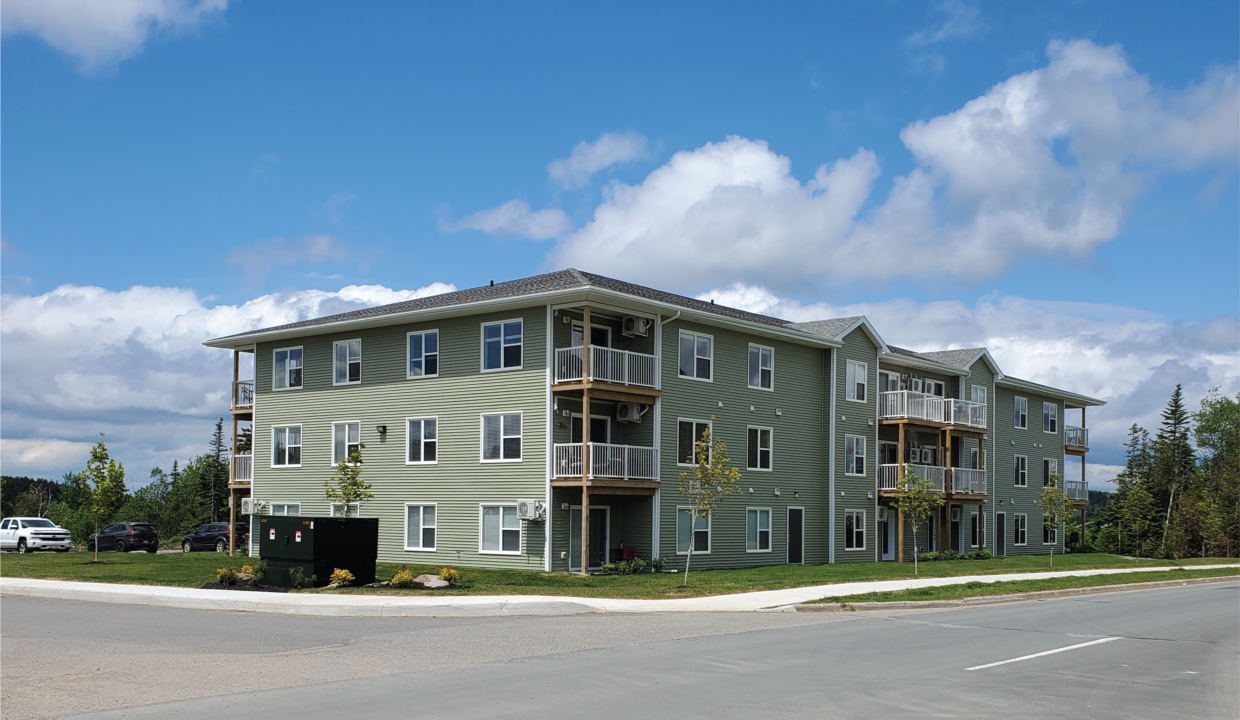 Heatherway Developments sells Phase 1 of New Multifamily Development in East Saint John
Brunswick Brokers Multifamily Team is pleased to have assisted Heatherway Developments Ltd. in the sale of the first phase of a master planned 240-unit multi-family development located at 75 Heather Way in East Saint John to A Thousand Properties Inc.
Completed in early 2021, Phase I is a fully tenanted, 24 unit, 2-story property in a sought-after area of East Saint John for those looking to retire and downsize into a well-appointed building near their current neighbourhood. The development sits on a wooded parcel located in close proximity to three large single-family developments with access to transit routes serving nearby expanding retail nodes. Phase II is already under construction and set to be completed in the summer of 2022.
"The Heatherway Developments multifamily master plan will provide much needed apartments in East Saint John where vacancy rates continue to shrink" says Paul Moore, President of Brunswick Brokers Limited. The Brunswick Brokers Multifamily Team consisting of Paul Moore, Troy Nesbitt and Jessica O'Neill were pleased to represent the sellers.
Our Multifamily Team has been busy brokering deals and connecting national and regional buyers with developers throughout New Brunswick. If you would like to learn more about Phase II and subsequent developments, feel free to reach out to us at bbrokers.ca.
About Brunswick Brokers Limited: With a broad understanding of the Atlantic Canadian commercial real estate market, Brunswick Brokers is a trusted advisor to both global corporations and homegrown east-coast businesses. Our team has decades of experience and proven success working with vendors, purchasers, tenants and landlords. We collaborate with our clients to ensure that their long-term goals are realized. With brokerage licences in all Atlantic Canadian provinces, we have our finger on the pulse of the East Coast commercial real estate market.
Check out Brunswick Brokers' other listings here: