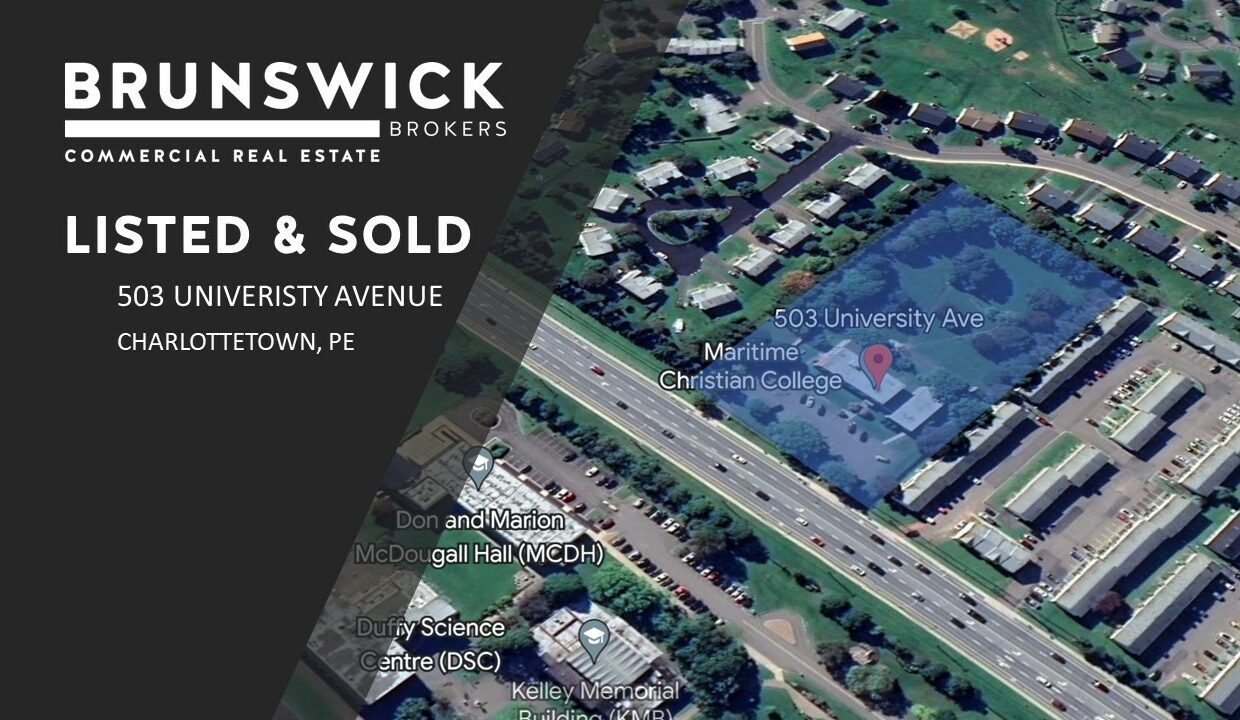 THE GRAY GROUP ACQUIRES MARITIME CHRISTIAN COLLEGE PROPERTY IN CHARLOTTETOWN
Brunswick Brokers Limited takes pride in serving the commercial real estate needs of Prince Edward Island based businesses. Our most recently brokered transaction involves the property at 503 University Avenue in Charlottetown. The property has served as the campus for Maritime Christian College for almost three decades. In 2019 the college started a move towards more online learning for its undergraduate and certificate programs, and when the pandemic hit in 2020, the college was able to accelerate its online learning efforts to serve 100% of students in a high-quality online learning environment. The new model worked well and the college was able to expand the number of students it was serving. In early 2022, the Board of Directors for Maritime Christian College decided to reposition the assets of the college by selling the property in Charlottetown. The college engaged Brunswick Brokers Limited to find them a buyer for the property. The 24,000 square foot building which currently houses the college's admin offices, classrooms and dorm rooms sits on 3.42 acres of land located directly opposite the entrance to the University of Prince Edward Island.
Long standing, Charlottetown based company, The Gray Group recognized the potential for residential development for this location and seized the opportunity to acquire the property. With the current rental housing demand they believe redeveloping the property at 503 University Avenue into multifamily, residential dwellings will be the most beneficial use to the community. According to The Gray Group's President, Trevor MacLeod, "We will be taking considerable time to work with our planners to ensure that a high level of quality and sustainability is met."
Residential development in the greater Charlottetown area has seen a spike in recent years due to an aging population and a lack of quality, multifamily rental options available. Developers have had considerable success in pre-leasing ahead of building completions, pointing to the high demand for rental units.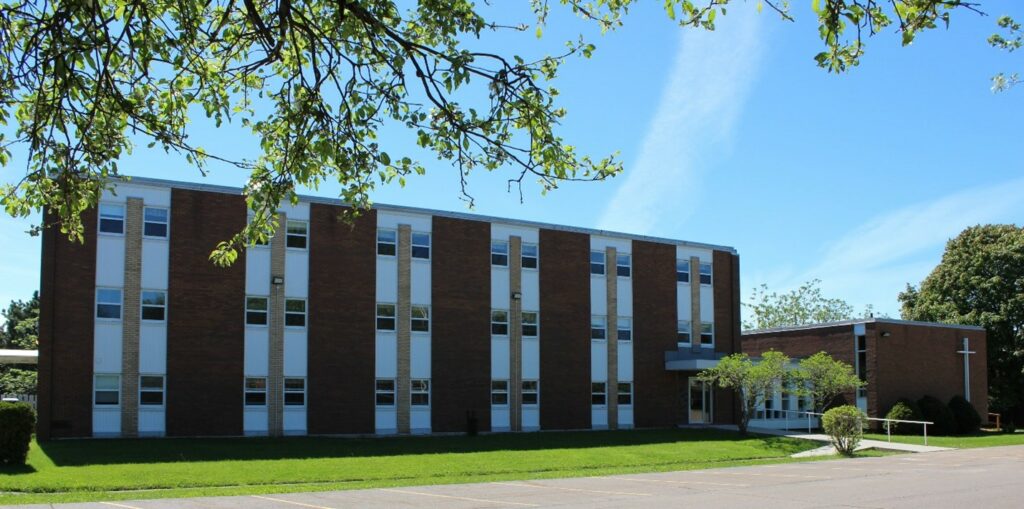 "The sale of the physical asset at 503 University Avenue is not one that the college undertook without a lot of deliberation. We decided that our future work in fulfilling our mission is more aligned with a focused online learning environment than in maintaining physical assets." said Richard Jones, Chief Operating Officer of Maritime Christian College. He went on to say that the college has continued to expand its ability to serve students from around the world with a high-quality online learning experience that is available anywhere, anytime. Based on demand from its partners in other countries, Maritime Christian College has even added a graduate-level degree in 2023.
The College's administration offices will be relocating to office space at the Sherwood Christian Church at 9 Lilac Avenue in Charlottetown.
Stephanie Turner, Senior Advisor at Brunswick Brokers represented the seller Maritime Christian College
Do you own a property in Prince Edward Island that you would like to sell? Reach out to our PEI licensed agent, Stephanie Turner sturner@bbrokers.ca (506) 333-3442