Dr. John Sherrard to open inclusive creative space in KV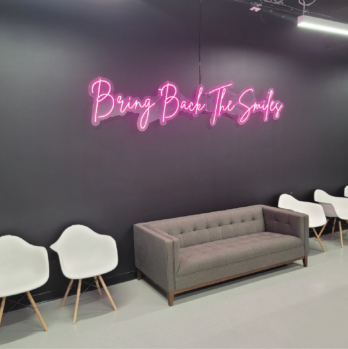 Brunswick Brokers Limited is pleased to have brokered another lease deal at 120 Millennium Drive in Quispamsis. Less than a year after moving his orthodontics practice to the building, Dr. John Sherrard has leased the adjacent vacant space previously occupied by the Grape D'Vine. The new space will serve as an extension of John's orthodontics practice but this area will be designed to complement the professional services he is providing with a recreational component,. He is also collaborating with Maritime artists to create a safe place for people to pursue artistic interests and be able to express themselves creatively. "My hope is that this expansion will serve our patients and the community, giving a voice to the voiceless and helping people find their inner smiles again" said Dr. Sherrard. "Bringing back the smiles (our tagline) has never been just about teeth. This passion project is my way of helping bring back music and art, which have been pushed to the sideline at the same time as unprecedented masking, restrictions, and educational/life stresses. I don't just want to fix the smiles people see… I want to give people an opportunity to find their own authentic smile, no matter what that might look like!" Renovations to the space will be ongoing and John hopes to open the space in July. The name of the space is still in the works, but no matter what, John has told us we can expect it will be fun. For more information or if you wish to offer ideas or other forms of support, please reach out to john@bringbackthesmiles.com.
Stephanie Turner and Brock Turner both of Brunswick Brokers were co-listing agents.
Looking for retail space? View our listings at www.brokers.ca