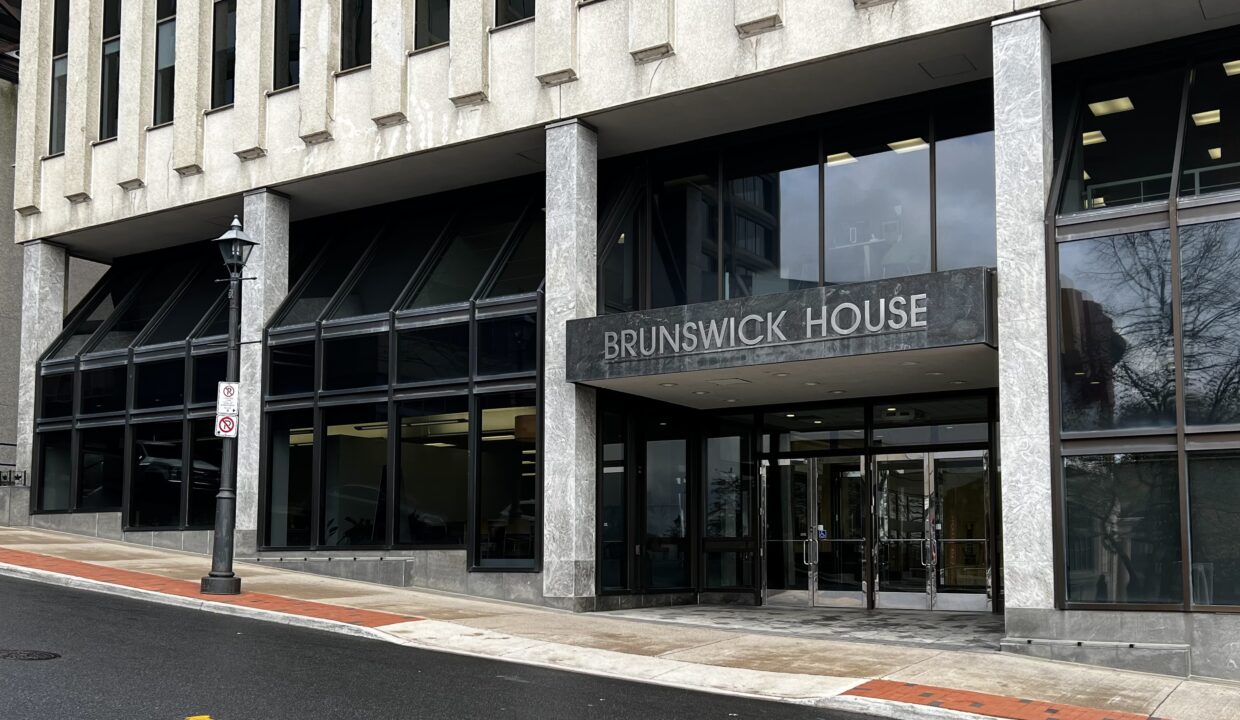 ACRE ARCHITECTS LEASE SPACE AT BRUNSWICK HOUSE
Brunswick Brokers Limited is thrilled to have worked with Acre Architects (www.theacre.ca) on their search for new office space. After many great years at 87 Canterbury Street it was time for a change. "We loved our space on Canterbury, but accessibility and connection to our community was a challenge on a 3rd floor without an elevator. We wanted a fresh new space where we would be more connected to the heart of the city."  Acre Architects moved in to suite 110 in Brunswick House on the 1st of October. The space is just off the Brunswick House lobby at 44 Chipman Hill behind the TD bank. Acre Architects new 'storefront-like' office features large windows facing City Hall and down towards the waterfront at Market Slip. Acre Architects is a welcome addition to the street front realm with their creative presence.
The space was previously occupied by Bonfire. Wondering where they went? After the Ginger Agency acquired Bonfire back in June of this year, it made strategic sense for everyone to be co-located at 40 King Street.
Stephanie Turner of Brunswick Brokers Limited represented both Landlord (Commercial Properties Limited) and the Tenant (Acre Architects) in this office leasing transaction.
Are you in the market for office space uptown? Contact one of our agents today or check out our listings a www.bbrokers.ca